Established in 1996, the Dutch company Trans River Line BV started with the MV Virginia.
After 15 successfull years, the compay has steadily grown and has now four comfortable river cruise ships.
From our first route – the river Rhine – we are since 2007 also operating on the river Danube.
Our ships are operating under Dutch flag and comply the highest standards of the "Dutch Shipping Inspection" regulations.
If you are looking for a quality cruise experience but on a more intimate scale, you must consider the ships of Trans River Line.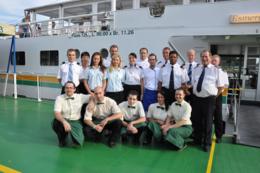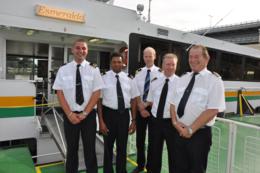 Life on board
On board our stylish, comfortable ships you'll find a relaxed atmosphere.
Our friendly and attentive crew, who speak excellent English are always happy to help. Nothing is too much trouble !
Trans River Line has deservedly become a firm favourite for our British clients.
Start you day with a delicious breakfast buffet and end your day relax at the bar, sip a cooling drink and observe the beautiful river views. Cruising is simly the finest way to take in many of Europe's major sites in a relaxing way. None of the highlights of your cruise will be missed, since each itinerary is carefully planned to allow plenty of sightseeing opportunities.
We are pride to create a welcoming, family atmosphere on board our ships and really do make sure that everything is taken care just for you.