A cruise offers a "different" kind of holiday, but one which has become extremely popular. On board ship it is easy to relax and unwind whilst some of Europe's most historic and romantic scenery slips quietly by. Each day your cruise ship will moor at a different port of call on carefully planned itineraries. You can see so much when you take one of our cruises.
Holland / Belgium
In Springtime, the delights of Holland beckon.
The Dutch Bulbfields are always popular, and a visit to renowned Keukenhof Gardens is a must. Our own city of Amsterdam offers something for everyone to enjoy, with its beautiful canals, famous museums, flower markets, specialist shops, brown bars – and much more !
Nearby are the picturesque old fishingtowns of the "IJssel Lake", cheese makers and clog workshops. Holland is so compact you will never have far to travel from the comfort of your ship. In Amsterdam we can moor in the heart of the city, which many of the tourist highlights only a short stroll away.
Maps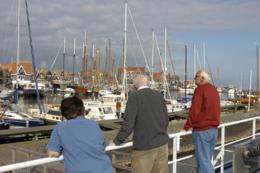 The Dutch waterways extend south into neighbouring Belgium, and it is easily possible to include historic Bruges, Ghent, and the cities of Brussels and Antwerp on a special cruise itinerary.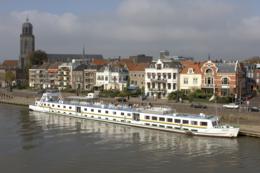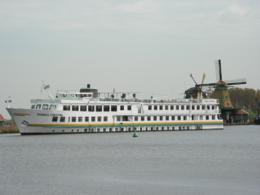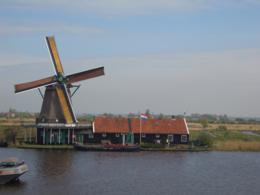 Rhine & Moselle
The mighty Rhine is Europe's best known river, flowing all the way from the Alps of Switzerland to the Dutch North Sea coast. The most popular cruises, however, tend to concentrate on the spectacular Rhine Gorge, famous for its romantic hilltop castles, vineyards, delightful riverside villages and the Loreley Rock. Favourite stops include Cologne, Koblenz, Boppard and Rüdesheim which have their own attractions.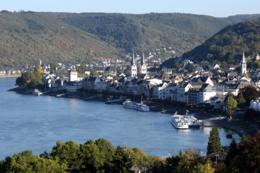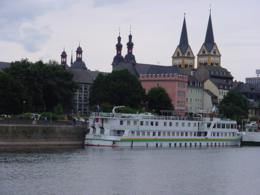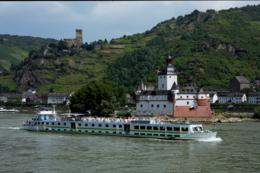 At Koblenz the river Moselle flows into the Rhine at the German Corner. The Moselle offers a different kind of cruising experience. Whilst the Rhine is very much a "working river", the Moselle is narrower and more idyllic with sloping banks and peaceful vineyards. Favourite cruise stops include Cochem, Zell and Bernkastel and the old Roman city of Trier, close to the border of Luxembourg.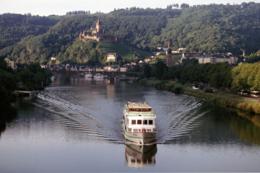 Danube
The Danube River is the second longest river in Europe. The source of the river is located in the Black Forest area of Germay. From there, it flows to the east into the Black Sea.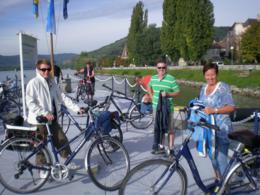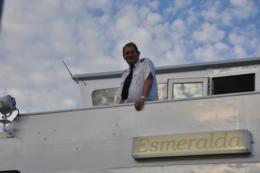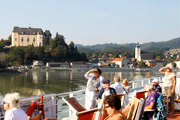 The Danube flows through a lot of differnt countries and important, historic cities such as Vienna, Budapest and Bratislava.
Rhine Main and Danube Canal
With the aid of canals, the Danube is connected to the Main, Oder, and the river Rhine. This waterways connects the North and Black Seas.
Autumn on the Rhine and Christmas Markets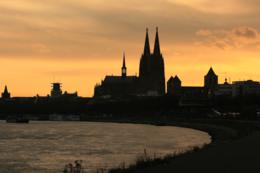 The colours of Autumn offer additional pleasures along the Rhine. As Winter and Christmas approaches our cruises are ideal for Turkey and Tinsel festivities, and for exploring the unique German Christmas Markets.